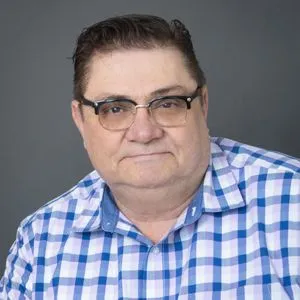 Feeling Lonesome, Even in a Crowd
Sometimes we feel anger or sadness for no reason.
Others have let us down to the point we don't feel like we can trust anyone. We look in a whole lot of places, maybe people, maybe jobs, maybe education or just choose to stay away from others.
The answer, when this occurs, is often: You are lonesome for YOU! That connection is such a short journey, you're right there.
You are welcome here no matter what has occurred in your history.
Even if you've made some vows and broken them. You are welcome here. This is the place where you can heal, where you can change, where you can grow.
You deserve love, happiness and light.
I will stand with you while you learn to create a new life for yourself.
Love is never not the answer.
Very seldom is a therapeutic answer not found somewhere in the family system.
Whether it's the current family we're a part of, the original family we came from or simply the fact that some of those we needed most were not able to be there for us, when we needed them most.
Often, we have so many questions that we don't know where or when to ask them or whom we should ask.
Our questions begin with family members who reflect onto us like mirrors.
Sometimes we're the mirror.
We believe in your family whether you are one and hoping to connect to you or if you're on the outside looking in. Or if there's someone in your family you know just needs some guidance. That's what we do.
The main thing to say about psychotherapy is that Love is never not the answer to any need or question.
About me
I was born and raised in Texas. My parents were from here and our roots were farming. My dad was a WWII Navy Veteran my mom probably most identified as a mother and farm hand. As a child my Aunt Alice told me "Marry a girl that likes to travel, and you'll always be a'goin' some place". I doubt she ever traveled outside Texas. I've traveled extensively in Asia and Europe and continue this practice to this day.

Rather than college I joined the U.S. Air Force after High School and fell in love with traveling. I worked the oilfield on drilling rigs until the late 1980's and became involved with recovering people at that time. I've been in the work force since leaving the USAF and identify with individuals and families who make their way in life the best they can.
I was an adult graduate of the University of Texas at Arlington Graduate School of Social Work. I believe in fairness and diversity no matter who I'm working with. It's been suggested that I find a Niche' of client to work with. So here it is: My client Niche' is that group of people who are motivated to move forward even if they aren't sure they can. I like to work with folks, all folks, color, religion and sexual orientations are part of who we are and that's perfect as it is.
All are welcome to fall in love with life!